Chemical Resistant Gloves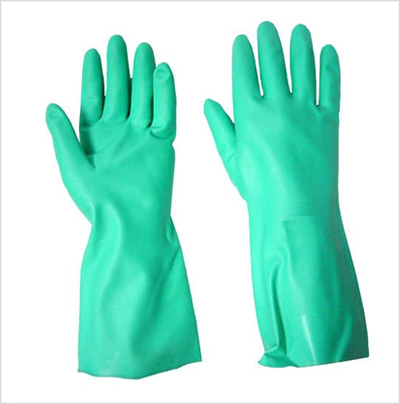 Chemical-resistant gloves are formulated to protect the wearer from the injuries of chemical degradation. Chemical resistant gloves have a secure grip, are comfortable and allow good dexterity for the wearer. They protect the wearer against chemical injuries when used in conjunction with other chemical safety products and safeguard the entire body with chemical resistant clothing and chemical fumes using respirators. Try to avoid chemical spills as accidents can happen even at the best guarded workplaces

Applications :
Chemical-resistant gloves are used in different industrial sectors like Chemical Processing & handling, Painting industry, Petroleum industry, Automotive, Aerospace, Pharmaceutical, Printing industry, Industrial cleaning, Metal fabrication, Machine operating etc.